Mohamedi Wasia CHARINDA
---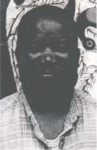 ---
1947 born in Nakapanya, Tunduru district, Ruvuma region, South of Tanzania.
1954 primary school
1969 military service
1972 moved to Dar es Salaam; worked as a car-mechanician
1974 learned under the Tingatinga-painter Mruta; married, 7 children
1994 exhibition in Switzerland; member of "Tingatinga Arts Cooperative Society"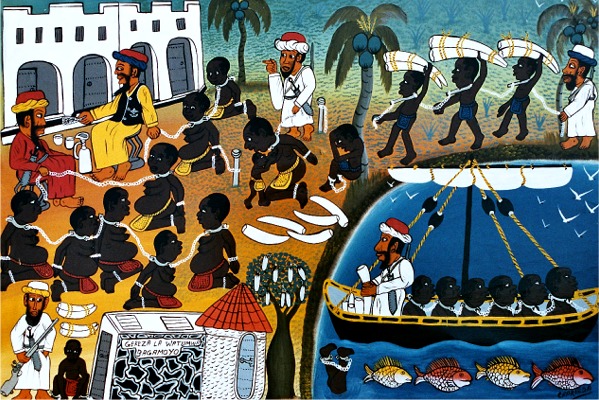 "Slaves", lacquer on canvas, 76 x 110 cm.
His works are based on the technique of the so called Tingatinga-style:
Once there was a man called Eduardo S. Tingatinga. He was born in Mozambique, but during the 1960s he established an art form that became associated with his new homeland, Tanzania. Today "Tingatinga" is the Tanzanian term for this form of art, known mostly in Tanzania, Kenya, Norway, Sweden, Finland and Denmark.
(Berit Sahlström)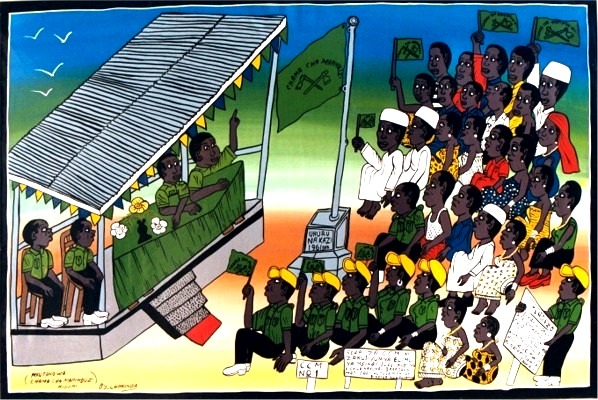 "Election Campaign" (of the CCM Party of Nyerere), laquer on canvas, 74 x110 cm.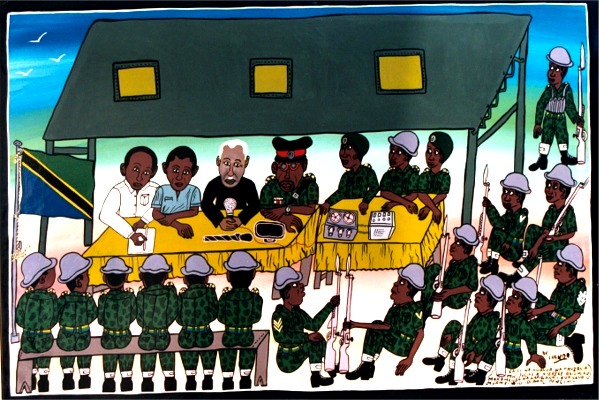 "Nyerere meets Idi Amin", laquer on canvas, 68 x 100 cm.
Recent exhibitions of Mohamed Charinda: 1999 in Switzerland, 2000 at the Reunion island, France (DOM-TOM).
---